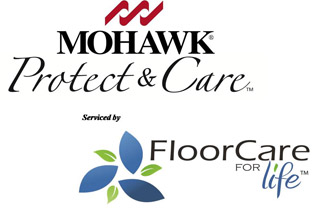 Design Plus Interiors provides complete care and maintenance programs to protect your floors—likely the third largest investment you'll ever make—for life.
We have the best service providers available to clean your carpet or maintain your hard surface flooring.  We make the process of taking care of your floors simple and affordable.
We give you notice well in advance of required warranty cleanings and maintenance, and you don't have to worry with searching for a reputable service provider. When the manufacturer's warranty expires, our plans keep going, providing you with additional protection and peace of mind.